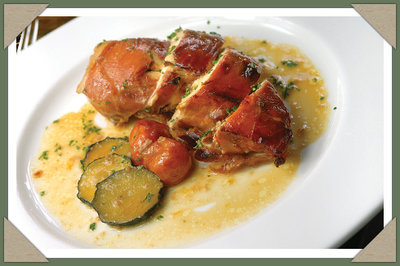 The Pheasant Inn Food
All of our food is freshly prepared and cooked from scratch, and our black board menu changes to stay in tune with seasonal product.
** Please note **
To ensure the safety of our visitors we are currently asking diners to pre-book for lunch and dinner.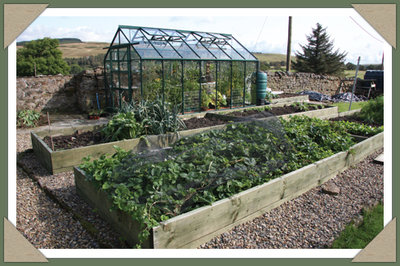 Locally Sourced
We source the best quality produce from local and regional suppliers. In fact, much of our menu contains local produce from Northumberland, Newcastle and the North East.
Our cottage gardens provide us with fresh herbs, vegetables and soft fruits for use on the pub's seasonal menu.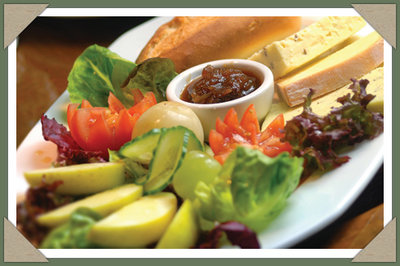 Packed Lunches
If you are planning to be out all day, we can provide you with tasty sandwiches or a full packed lunch. If you are spending the day in and around the village we also serve morning coffee.
Alistair Sawday's review
"The attention to detail is staggering. Robin and Irene cook with relish, again nothing fancy, but more than enough to keep a smile on your face: game pies, salmon and local lamb as well as wonderful Northumbrian cheeses."
Alistair Sawday's
Special Places To Stay
Drinks
We are proud to be Cask Marque Accredited. The Cask Marque is an independent Award for pubs serving great quality cask ale.
We offer a variety of beer and real ale, with a selection from Northumberland and North England brewers.
We feel it is important to buy locally where possible and you will not be disappointed with our regional ales. Our friends at Wylam Brewery supply many of our local ales or 'proper beer' as they like to call it.
Taylor's Landlord is also a permanent feature.
Our wine list features sensibly priced wines from around the world. We also carry around 50 of the finest malt whiskies which are sure to tempt you to linger in the bar well after your usual bed time.