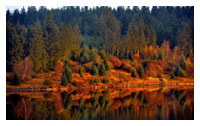 The biggest man-made lake in Northern Europe
The biggest forest in England
Kielder Salmon Centre
Kielder Observatory
Kielder Birds of Prey Centre
Visitor Centres & Waterside Parks
Sculpture Trail
Home of the Kielder Marathon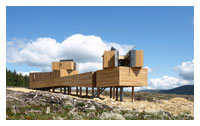 We are lucky to have some of the darkest night skies in England, making this the perfect place for star gazing.
They host over 150 events a year from open days to talks about the universe and meteor showers.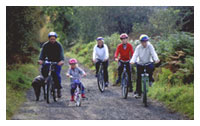 There are numerous places that are perfect for family cycling. If you are feeling particularly energetic we can arrange cycle hire on your behalf.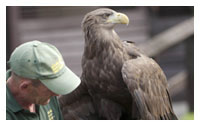 Located in Kielder Water & Forest Park, the Birds of Prey Centre offers visitors a chance to share a 'hands on' experience of some magnificent birds.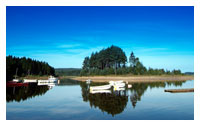 Fishing
Fly fishing in Kielder Water & Forest Park is amongst the best in England, and the coarse fishing is just as good.
We are able to organise fishing permits with prior notice.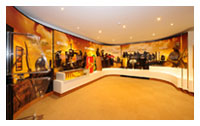 The Vindolanda Charitable Trust bring you two exciting and unmissable tourist attractions dramatically exploring Roman life on the edge of the empire 2000 years ago.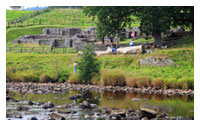 Chesters Roman Fort is one of the most impressive visitor attractions in the North East. Part of Hadrian's Wall, it's the best preserved Roman cavalry fort in Britain.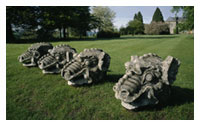 Wallington is one of Northumberland's most beautiful stately homes. Wallington provides something for all the family inlcuding impressive interiors, art collection and beautiful gardens, parks and lakes.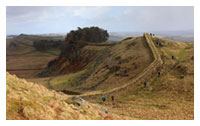 This section of Hadrian's wall was one of the Roman Empire's most northerly outposts. Built around AD122, it has sixteen permanent bases, of which Housesteads Fort is one of the best preserved, conjuring up an evocative picture of Roman military life.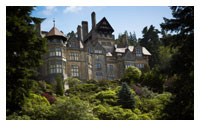 Often described as 'a palace of the modern magician', Cragside House, Gardens and Estate is a truly unique visitor attraction in the heart of Northumberland.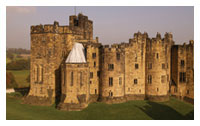 Famed most recently for its role in the Harry Potter films, Alnwick Castle is one of Northumberland top tourist attractions.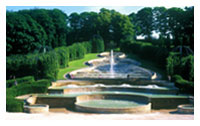 The Alnwick Garden is now a vibrant place, with beautifully landscaped gardens, magnificent architecture and unique features, all brought to life with water. Well worth a trip!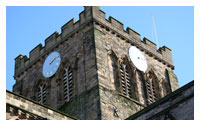 Hexham is a beautiful market town, only a stones throw away from The Pheasant Inn. Voted favourite market town in England, Hexham offers a rich and varied heritage. It's definitely worth a visit on market days.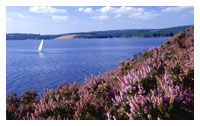 The Scottish Borders
Within an hours driving distance of Jedburgh Abbey, Jedburgh, Kelso, Hawick and Melrose.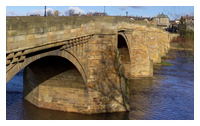 Some say that Corbridge is 'a jewel in the crown of Northumberland'. The village plays host to a range of interesting historical sites, boutique shops, pubs and coffee shops.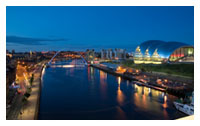 Newcastle upon Tyne
Newcastle upon Tyne has made itself quite a name as a modern cosmopolitan city. It offers a range of attractions including:
more theatres per person than anywhere in the UK
the Metro Radio Arena
The Sage Gateshead
BALTIC Centre
Antony Gormley's Angel of the North
Great North Museum: Hancock