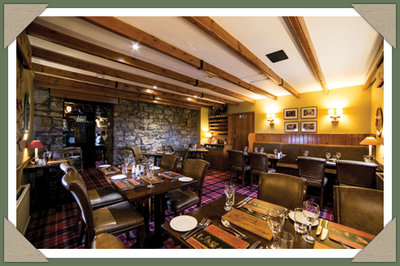 Restaurant & Lounge Bars
We have two comfortable lounge bars that have been lovingly restored, each with original beams, exposed stone walls and cosy open fires in winter - the perfect place to relax!
Our homely restaurant is furnished in mellow pine and enjoys views across the Northumberland countryside. Lunch time meals are served between 12.00 noon and 2.30pm, and evening meals are served between 6.00pm - 8.30pm.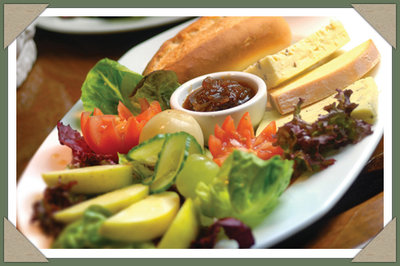 Locally Sourced Food
All of our food is freshly prepared and cooked from scratch, and our black board menu changes to stay in tune with seasonal product.
We source the best quality produce from local and regional suppliers. In fact, much of our menu contains local produce from Northumberland, Newcastle and the North East.
Our cottage gardens provide us with fresh herbs, vegetables and soft fruits for use on the pub's seasonal menu.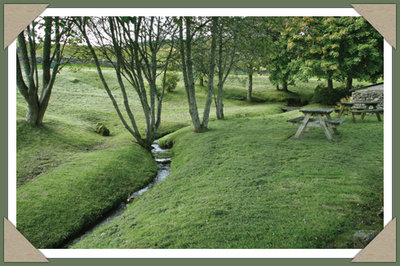 Garden Area
We also have a relaxing garden area at the Pheasant Inn where weathered wooden tables sit next to a pretty brook. We think it's the perfect spot to enjoy summer sunshine and a bite to eat.
Special Diets
We would be delighted to cater for vegetarian, coeliacs or any other special dietry needs - just let us know in advance.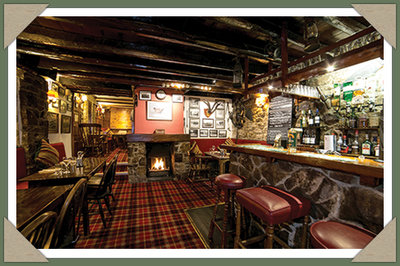 Alistair Sawday's review
"The stone walls hold 100-year old photos of the local community: from colliery to smithy, a vital record of their past heritage remains - special indeed. The bars are wonderful; brass beer taps glow, anything wooden - ceiling, beams and tables - has been polished to perfection with varnish and the clock above the fire keeps perfect time."
Alistair Sawday's
Special Places To Stay